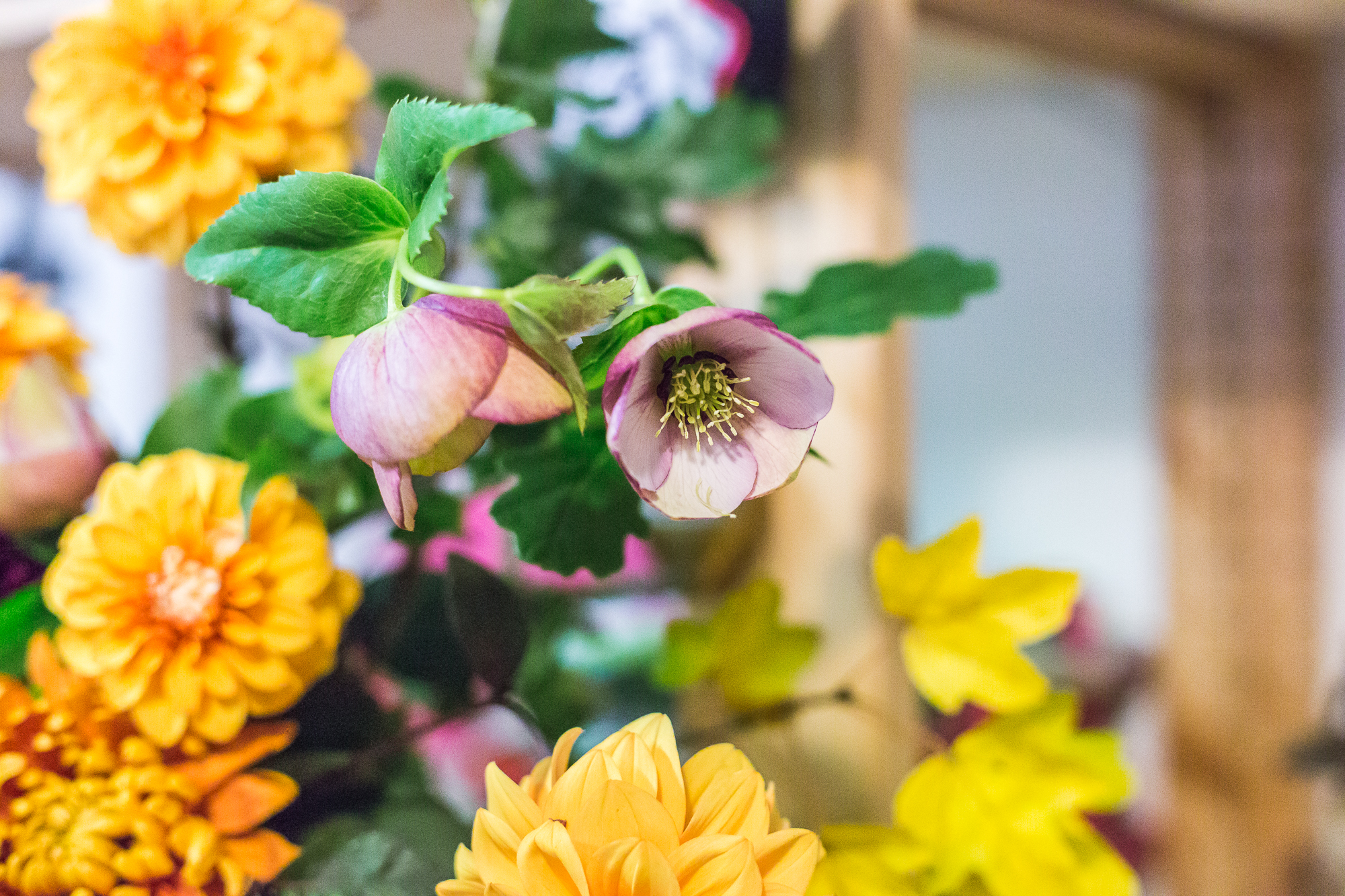 It's only now, that I'm actually about to list this year's Scent of Autumn Workshop, do I realise that I didn't get around to sharing some of the images from this wonderful day spent last fall with some incredible ladies...
One of the best things about using locally grown blooms, is you don't know exactly what you're going to find until you get to the farms, or out to forage. Incredible surprises await, be it a fruited branch, heavy with plums or apples, a stunning new Dahlia that gets you REALLY in to burnt orange for the first time, or a group of dancing chocolate cosmos... tall, spindly, and bringing a deep chocolatey note to the air, joining the herbs, the fruited branches, the herby, grassy scent of the flower stalks. So much of the (actual) scent of autumn is fresh air, combined with leaves and twigs under foot, a little smoke in the air perhaps from the first fires being lit... a woody scent, combined with the very last of the summer's bounty, just going over and sun-crisped, which has a whole, wonderfully mossy, dry, rich scent of it's own.
It's a wonderfully healing, and spiritual practice to slow down and dig into the seasons - holding, and creating with, plants, herbs and flowers that are all around us *right now*. They give us exactly what we need, not only in an uplifting way with their scent, and their beauty, but through the ritual of creating, and actually slowing down to do so. Furthermore, our "Scent of" Workshops really encourage you to get out in nature, explore foraging (and how to do so legally & safely), and open your eyes to all the wonderful natural elements that can be gathered, brought in to your homes, and even used as medicine, or foodstuffs during the coming months...
More and more, we see these classes as a meditation... an exchange of information that enriches lives in a real day to day way... that allows us to stop and smell a bunch of lavender, notice the colour of the changing leaves is exactly the same shade as the centre of a flower growing in our yard (destined to be brought together), and how plucking a few little wildflowers, weeds, seed heads or branches, and bringing them home, can help us connect with nature, the seasons, and most importantly, ourselves.
Hope you enjoy browsing some shots from the day, if you would like to attend the 2017 Class with Mike from the Bearded Candle Makers, and ourselves, you can reserve your space right here.
Hope you'll join us! And thank you to all who attended this wonderful day.
XO